September 8, 2020. 
It was a Tuesday. The first day of school. My oldest was looking forward to starting school, despite it being virtually. (She is missing her friends and the socialization which will hopefully be a part of the school year soon!) My little was ready for in person learning- starting a new experience with a homeschooling academy with new friends and in person days. The day started out a bit windy, which was uncommon. One thing I love about this area is the lack of wind but the sun was shining and blue skies abundant. (Any of my friends or family back home in Wyoming or Montana know what I am talking about!)
The afternoon started having some smoke that was drifting into our area from a neighboring town. I heard there was a small grass fire that started, approximately 10 miles away. No biggie, right? 
Shortly after lunch, my oldest tells me a friend of hers has been evacuated. I was a bit surprised, as she lives halfway between Medford and Ashland, and the fire that I heard of this morning was a small grass fire. I was thinking, well, the winds were a but gutsy. I am sure it is precautionary. Then approximately an hour later, my daughter reports a second friend being evacuated from her apartments, a location right on the southern boundary of our town. (To give you a little perspective, Medford is in the center of 4 towns that are all adjacent, with Central Point to the north and Phoenix and Talent to the south. The southern exit of Medford is exit #27.There is a small break of "town" before the town of Ashland, exit 19). 
Again, this information was strange. I looked online and on the news stations and found very little information. Nothing that seemed alarming. It was my assumption that people were feeling anxious and seeing the smoke and reactive, only taking precautions. I left to go pick up the little from her first day of school. She loved her first day and was excited to tell me all about it! As we were at the school, the sky on one side was clear and bright blue and sunny. The other side was a dark, smoky and quick-moving plume that looked close and frightening. 
When I returned home, I again searched for more information, knowing this situation was more serious than any information was showing. My daughter was sharing information from her friends and there was a newfound panic as there were more notices of people evacuating. I spent my evening researching the events and trying to put together the puzzle from the various pieces of information I was seeing on social media. 
A neighbor came over and shared concerns about potential upcoming evacuations, as the fire was now reported ot be on the edge of town. There is a large building on the edge of town that people were hunkering down as the fire started to burn below. Eventually, they were evacuated and the fear started to become a bit bigger and more real. This fire was now in city limits, although still hitting brush near the interstate. 
We chose to put sprinklers on the roof and start preparing in case we also needed to evacuate. The events of the day had unfolded so quickly, we decided it was better to be ready. Securing flammables, moving items away from the house, packing, and planning what things we would need to take. I was diligent to find the best resources with the most accurate information (as much as possible in the ever changing circumstances) and the lack of news coverage was surprising and, quite honestly, a bit shocking to me. But here we are. 
Seeing pictures of the fire and people expressing their concerns about what was happening was overwhelming. My girls were feeling scared but I focused on expressing the importance of being prepared and having faith in God's plan in our navigating the situation. Our area of town is currently labeled at Level 1, meaning Be Ready while a few streets south was a Level 2, which mans Be Prepared to Go. Eventually they went to bed with bags packed, supplements and oils ready to grab and other misc items set out and ready to go if the levels were to change. Sleep was very minimal Tuesday night. 
Wednesday we woke up to hearing more about the situation and hearing about the town adjacent towns experiencing major devastation. The town closest to Ashland, Talent was considered "mostly gone," as the fires ravaged everything on HWY 99, not leaving much left standing. The other town of Phoenix was more sporadic in what was left, but many of the businesses and homes along the 99 route were gone. It was surreal and heartbreaking. It all happened so fast. 
As the day progresses, schools and all activities are canceled for the rest of the week due to so many families being displaced, either through loss or people who were still evacuated with the hope of returning back to a home. It was crazy to see the videos of people driving through the towns, seeing what was still standing and all that was no longer. There were little fires popping up around town and a lot of continued fear for our communities, including more evacuations near Central Point and new fires starting north of us in a neighboring community. The girls could not help feeling stressed at times but felt reassured that our bags were to remain packed until we were confirmed to be in the clear.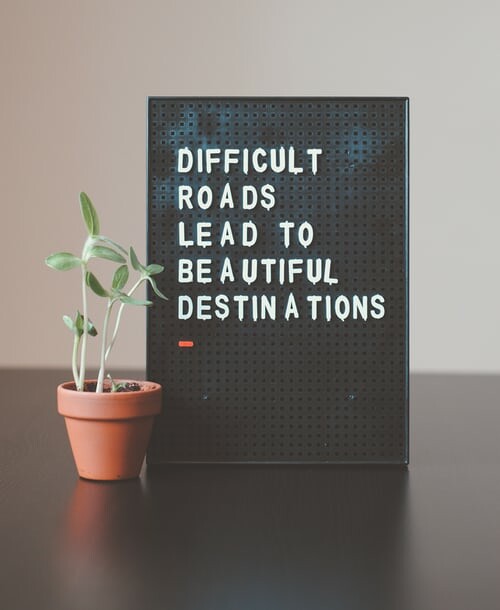 Wednesday we were able to sleep a bit better than Tuesday but it was still hard to sleep. And focus. Our communities are struggling and devastated. The relief from the state is either non-existent or slow coming in. The emergency response systems appeared to be down and no information coming in. The news was still limited in it's information. A few trusted sources were the only information in keeping us updated. 
Thursday afternoon, I went into the office for work. When I was leaving, I spoke with a guy who was worried about leaving his cars in our parking lot due to the tow away signs. We spoke. His name was Shawn and he and his family fled the fire to our north with all their belongings in their two cars. He shared how neighboring properties were "engulfed" and they were less than a half mile away from his property. He teared up as he said "It is in God's hands now!" and my heart broke. I did my best to offer comfort and reassurance to him. Such as sweet soul that I have been praying for daily since our interaction. I hope someday to find out if he had a home to return to and pray that he might have been spared. 
We also knew there were weird, sketchy people around these past few days and reports of arson were a possibility. There have been reports across the state of other arrests tied to arson. Listening to the local scanner, I heard of sketchy events with my own ears that confirmed that there was something crazy happening. One person was confirmed as starting a fire in Phoenix and there are more people under investigation, including some information about the starting location of the fire. There are a lot of unanswered questions even now and fears lingering in our community as a result. 
Fast forward to today. It is Saturday. Our air quality is horrendous. On the air quality index, they measure air quality between the numbers 0 to 500. Yesterday, Oregon was reported to be OVER 700. Talk about toxic! Just guessing form seeing the deep orange skies from other places across the state, our air quality had to be "better" but it still feels like breathing in an ashtray. The air is yellow and it feels dark and overcast. 
The hope is that people in our communities are rally around all the folks who lost their homes and/or businesses. My daughter's friends are safe, with one losing their home and the other having a home to return to. The generosity is overwhelming to see on my end, as a person who is not in need. A person who is forever grateful that we stayed home, never having to evacuate or experience the loss that so many have had to face. 
It will take time to heal and rebuild our communities. This time is a time for many people to grow in faith and community like never before. I am grateful to be able to step forward in normalcy in upcoming days, with the return of school and the routine we as humans tend to thrive on. I am feeling extra grateful for the lessons my family has learned in loving each other more deeply and caring about material things a bit less. It was a time in which we were able to look at what "things" were truly important and why, as we looked at what we desired deeply to bring with us. 
Our hearts ache for our community. We are blessed to have a home still standing and a community so strong and brave. Faith and love ring deeper and stronger as a result.