Ok friends. 
I am trying something new. A challenge and this one could be very significant for me. 
See, although I have done quite well with reversing my chronic fatigue and now my symptoms are mostly in remission (the fatigue is still a struggle some days), my biggest battle is to combat my weight and insulin resistance. Pretty much everything else is balanced in my body and there is no reason that we can pinpoint as to why my body is resisting shedding weight. Sleep has been a HUGE priority for the past 3 years so, while it is not perfect, it is much better. I really enjoy sleeping now! 😉 
So, I am going to jump into doing a WHOLE30 for at least 30 days to see if this will create a bigger shift in my body. Perhaps I can finally bust through this plateau! *Crossing fingers* 
Who has done the WHOLE30 diet? Did you have any success? I want to hear your experience!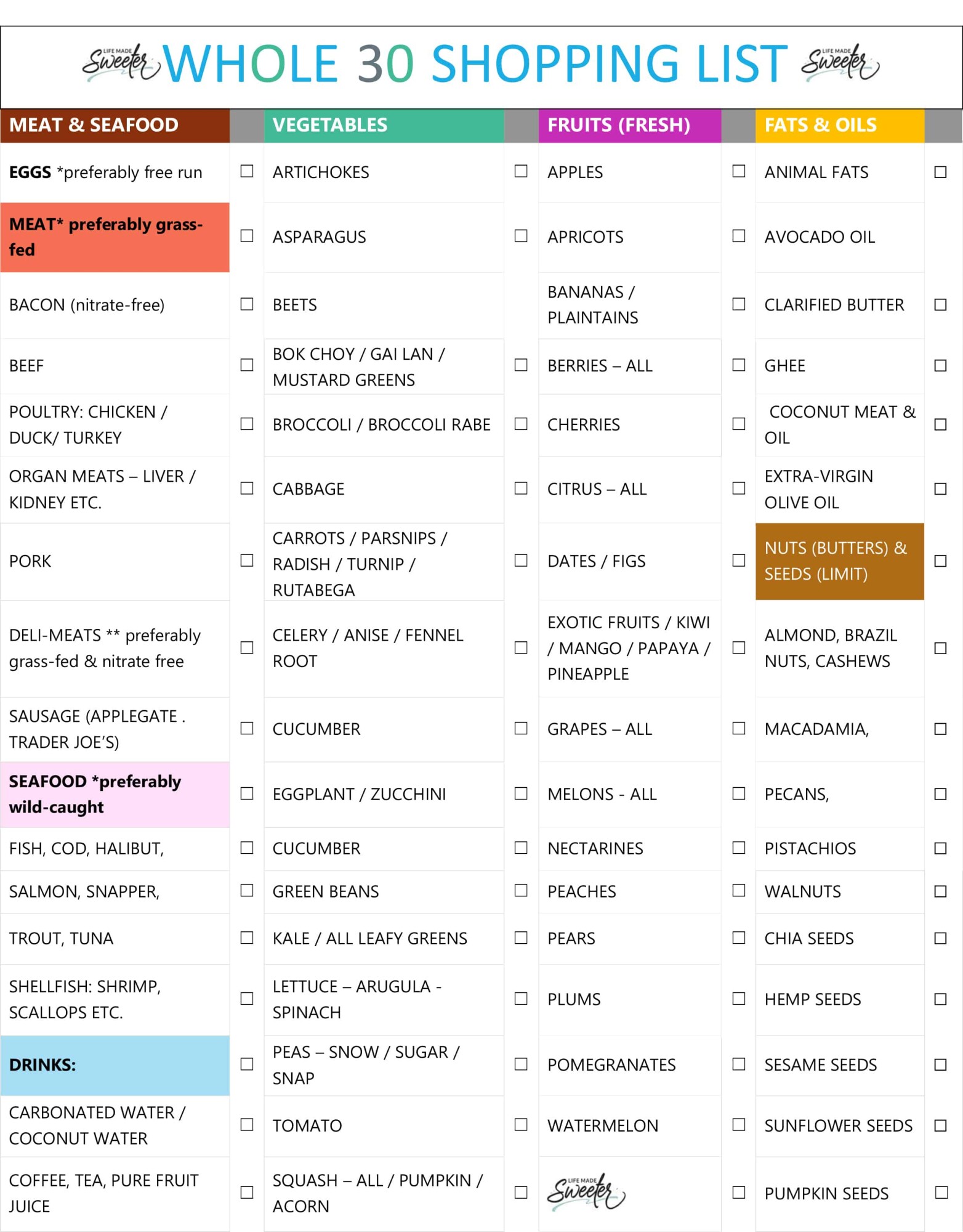 Why Whole30? 
I mean, if you know me, I am pretty solid on my eating. I do have some sugar here and there and the occasional dairy. but generally I stay away from most grains (pastas and breads) and I am minimal already on all the "bad" things. BUT… those small things may be enough to create a big enough impact. 
What Exactly is Whole30? 
Whole30 is a nutritional program that is designed to help you eat healthier by eliminating "trigger" foods. These are foods that may be causing an inflammatory or autoimmune response in the body. The goal is to go for 30 days, long enough for the body to respond, by cutting out all grains, legumes, soy, dairy, alcohol, added sugars, artificial sweeteners and processed foods.It is focusing on vegetables, fruits, eggs, quality meats and fish, nuts, seeds and healthy fats. When you rid your body of all the things that create cravings and inflammation in the body,  our bodies respond as the junk is cleared out, helping us feel more energetic, less bloated, and more! (so we hope!) 
Here is a great article to learn more: 
My biggest challenge anytime I implement a change in eating, I sometimes have issues when I fail to plan. Seems obvious but I am not much of a planner. Especially with meal planning. This is one area that I have never done well and I envy the people who put together a weekly dinner plan! That is a skill I am not sure I will ever aquire! 
Anywho… I am gearing up to get rolling! What tips do you have for me?
Below are two books that I am excited to check out to help me on my success… Maybe you could use them too! Any others you want to add to my list? 
Give me your tips and tricks and feedback if you have done Whole30! Hit reply and let me know your successes…. and challenges. 🙂 AND if you want to join me on this journey, message me! I would love to build an accountability group. <3