Yesterday, we saw A LOT of snow on the valley floor. It is not common to see here in our area of Southern Oregon. It was fun, as we come from Wyoming and Montana and are used to having a lot of snow and cold temperatures to boot. However, we did move here so that we did not have to deal with all the cold and snow like we are used to! It sure is beautiful!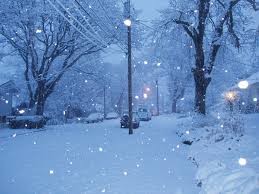 Having a day with picking up children early, dealing with late buses, canceled events and a chill in the air, it was a perfect day for soup. I LOVE a good soup. 🙂 Mmmm! It gave me a chance to play with my instapot and a new recipe. Our family enjoyed a wonderful chicken potato soup with garlic and cabbage and onions. I was able to use a recipe and modify it to include all the misc. that was in my pantry and fridge for a tasty dinner that EVERYONE enjoyed. It is always a HUGE #momwin when the 5 year old enjoys dinner and even asks for more! 
Today, my girls had a lazy morning as it was a 2 hour late start. You know you have a teenage girl when a 2 hour late start means 2 hours of extra bathroom time. (???) I have no idea how THAT works but ok. I guess that is 14 for you. 
Today is mom's day off. (Is that a contradiction or what?) No work for me. A day to watch HGTV and read a book. Time to hit the gym. Drink some Matcha Tea. Do some research and adjustments to my health/eating plan. A short time for ME. It is something that I am relatively new at. Something I am learning how to get better at. #momlife
Today is a day to use CLARITY essential oil to help m y focus and productivity- my time is limited and I want to be productive in my shortened day! What is your go-to oil for relaxation or productivity?