Jul 7, 2021 01:58 PM Central
Judith C. Labert
About 5 years ago, I had a serious crisis. One that not many people knew about. As a therapist, I know how important it is to maintain my own well-being, but I was not in a great place.
I was powerlifting and carb cycling. My marriage was in a difficult place due to my husband's place of searching in his faith, which challenged my faith and our relationship. My hormones were out of balance and I was dealing with a pre-teen with unbalanced hormones as well. My job was stressful and my coworkers were toxic. I started to hate my job that I once loved. We just moved and I was trying to find friendships and get to know the area better. I felt isolated and alone.
As time went on, I struggled more and more... Eventually, having a doctor tell me I was struggling with depression and anxiety, although I could not see it at the time. She advised me to get out of my job, as it was creating a huge issue for my health. She was right. Her push was what I needed to start looking and that is where I ended up in private practice, in my dream job.
Around this same time, my husband and I were struggling. I realize now, it was more HIS journey that he was struggling with and reactive to, but I internalized a lot of it. It changed me and challenged me. It threatened me and our relationship, or so I thought. I was not sure if we were going to make it. I tried to find a therapist, but, as a therapist I know the wait lists are long. I struggled to find anyone who could see me. It never happened. During this time, I came across a book that I purchased awhile back and had not yet picked up. It was about Oola.
What is
Oola
? Its origins come from the expression "ooh-la la!" and is a "state of awesomeness." What started out in 1997 as a small group of buddies meeting once a year at the Hard Rock in Vegas to set goals for the future has now become Oola, a nationwide phenomenon and a dynamic movement.
While reading this book, I realized that my FAITH, my core of who I am, was absent due to the challenges around my husband's journey. I realized that his journey is HIS and I needed to refocus my faith and return to who I am and the principles that guide me. One of those is GRATITUDE.
During my hard times, I lost my positive thinking. I started focusing on all the bad things, hard things, things I did not like, etc. etc. etc. I made the commitment to reclaim my positive thinking and focus every day on finding gratitude.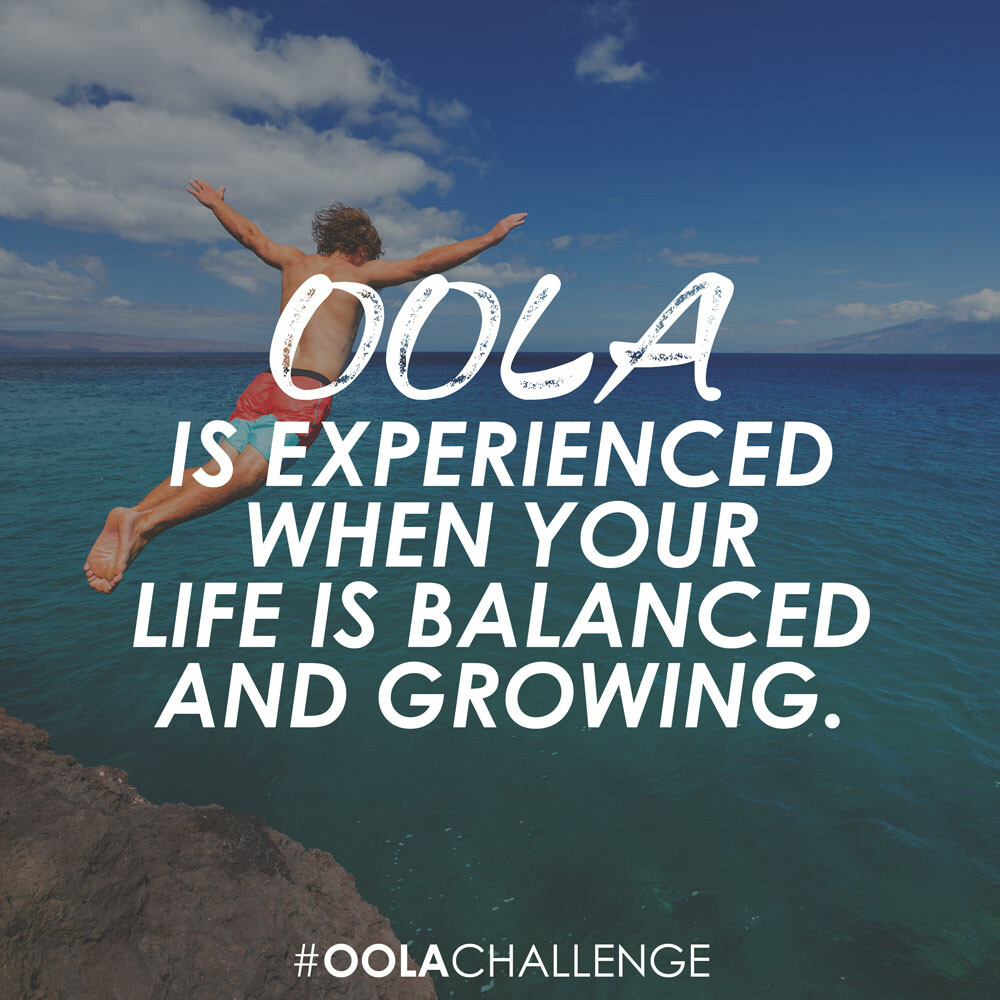 Between focusing on my faith and gratitude, I was able to start noticing positives in my health. I was making progress faster and easier. While I am still not where I was, or where I want to be, I am much healthier in body, mind and spirit.
I cannot imagine where I would be if I had not picked up that book. If I had not recommitted to my faith and positive thinking. The only part of my journey that I wished was different was that I found a therapist or a life coach that had time for me. I know that would have helped me progress much faster and farther than my struggling to do it on my own.
I am proud of where I have come. The fire always reshapes us.
When Oola offered a life coaching option, I jumped in. As a therapist, I know that there are people who feel they "don't need therapy"- whether they don't feel their issues are "big" enough or "traumatic" enough or maybe they don't feel they deserve that time or money to be spent on their well-being- but they often realize they could benefit from skills and support. As a result, life coaching made sense to me. It offers me a way to support others in a way that I needed when I was struggling. I would have given anything to have someone to talk to or guide me in my darkest moments.
As a life coach, I love walking with people to help guide them on their journey. NOW, TODAY, 7/7, Oola is launching a new platform- a more affordable option to help reach more people and support them in reaching their goals. I am so excited about this platform and the power it has to reach more people... especially in a time where so many people are struggling.
After a pandemic year, mental health, work/life balance, faith, relationships and more have all been pushed. Challenged. In some ways, they are changed for the better while other pieces are not. This platform is a fantastic way to support you in regaining balance in your life. Or support your employees as a part of a "health" program for work. However you decide to use it, it has potential to change your life as it did mine.
Check out: www.judithlabert.com/page/1B7 to learn more and sign up to start your membership for a YEAR of Transformation! I am on year 4... as I have been trying to do it on my own. I cannot wait for what my upcoming year will be like, now that I have this tool for proven transformation at my fingertips...
Do you want to learn more about the platform? Life coaching? Therapy? Message me and let's talk- no pressure- to see what you need to change your life and live a life filled with purpose! You were created for more! <3
Check out the Oola Video
HERE
Go Out and Live Your Best Life!
Jan 6, 2021 03:13 PM Central
Judith C. Labert
We are almost a full week into the New Year! Can you believe it?! I love spending time looking at my goals, not just at the end of a year, to figure out what I am doing well and how I can improve. I mean, that is hopefully what we are all doing in this life, right?
I use the
Oola Framework
to help me sort through goals and set myself up for the areas that I will most benefit from.
The 7 F's are: Fitness, Finance, Family, Field (Career), Faith, Friends and Fun.
We look at each area to see what parts are strong and what parts need a little (or a lot!) of work. Let's look at each of these a little deeper!
Fitness
: This area encompasses the health and wellness in your life, body, mind, and soul! There are a lot of sub-topics in this F that can be broken down, from eating and exercise to mindset, emotions and more.
Finance:
This area will include a little of everything; income, spending, debt, charitable giving, saving, investing. Ideally, we spend more than we make and we touch on each of these areas in finance in the right ways.
Family:
The scope of all your relationships lies here. Identifying healthy family relationships, identifying toxic relationships and how to deal with them, establishing boundaries where needed, offering forgiveness or confronting issues are all a part of Family.
Field
: Your career or profession falls here. Even as a stay at home mom, right? This is the area in which you are dedicating your time and work. Ideally, we are in a place that we can say we LOVE what we do, but unfortunately too many people wouldn't say that about the job they spend so much time doing. Sometimes this area is looking at ways to expand what you are doing, shifting your thinking or adjusting other areas of your life to make this area stronger and have a plan to have this be an area you can love.
Faith:
Your belief system. It is your understanding of why you are here. What is your purpose? What has the Lord created you for? Sometimes that seems challenging if you are not a "churchy" person or maybe not a believer at all. However, this area still deserves some exploring. I would still encourage you to connect with people and have conversations or find ways to be plugged in to explore what your purpose truly is. You were created for more!
Friends
: This includes your social circle. Are there positive or toxic relationships? Do these people support your best you or do they pull you down? Who do you give your ear to? Find the people who feed and stretch you in all the positive, life giving ways.
Fun:
What is your passion in life? The everyday things you enjoy doing. Having fun EVERY day is important and having a "bucket list" of larger Fun items is key! I know this area has been a huge struggle for me, as a mom and Enneagram 9, as putting others first is just "what you do." But really, as we know, taking care of us is HUGE and having fun, however big or small, is a large part of that much needed SELF-CARE to keep us sane and happy!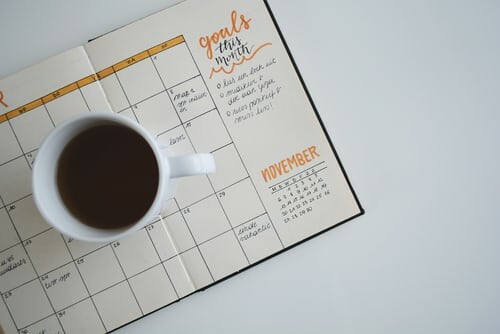 A Few Tricks for Setting Goals:
1.
Check your mindset!
Are you limiting yourself by what others (or YOU) believe is possible? Sometimes we have that negative voice that takes over and then we end up questioning or downplaying what we know we really can do with self sabotaging beliefs!
2.
Spend some time in prayer and reflection
before you start looking at the 7 areas. It helps ground us and settle our emotions, preparing us to be ready to look at what we need to.
3.
Use Oils

.
There are a number of oils that are great to use. Really anything that help you feel calm or focused. Peace and calming. Lavender. Clarity. Those are a few of favorite choices. (Contact me for a personalized AFT session by clicking
HERE
).
4.
Grabbing your partner or friend and reviewing your goals
.
This task can be done together or, ideally, you each create your own and then you come together to discuss your goals and how you can support one another in your goals. It is great to have accountability in things that matter!
5.
Journal
. Sometimes grabbing an older journal to see what you have been desiring to do or a new one to see what is currently on your heart are both great ways to wrap your mind around the areas that you might need to work on. Especially when it comes to field and fun- those are the areas that people more often feel stuck and struggle to make those changes.
If you are interested in taking the test online, check it out
HERE
.
If you are needing a little more accountability or help in your goal setting to
make 2021 your best year yet
,
please connect with me and see how I can help. I am a Certified Oola Life Coach as well as a Licensed Mental Health Therapist so I can discuss options to best support you in creating the life you deserve! Connect with me
HERE
to learn more.
Either way, message me and let me know your TOP goal for 2021!