Sep 2, 2020 06:24 PM Central
Judith C. Labert
Hi Friends!
It has been a bit since I have posted. Whew.... Summer and all the things of 2020 so far. It has definitely thrown me off schedule and I have felt out of sorts. How 'bout you?!
It is crazy to think we are in September. It often still feels like March to me. March is when life seemed to get crazy and time changed in weird ways! I am not sure if time has stood still or seemed to go by extra fast. I guess a little of both because here we are in September! (We are 114 days until Christmas! *gulp*)
As we enter this season of change, as fall always is, we are moving back into some normal routines. I have one kiddo attending school virtually. Having a schedule and expectations for the classes yet being away from the building and friends is different. Luckily, this kiddo of mine is self sufficient and a dedicated student so it is my hope that she will manage the routine well. My little one will attend a homeschooling academy 2 days a week and I will be supplementing her learning at home the other 3 (another *gulp*!) I am excited to have 2 days working in person (and having a break from my home and children) and opportunities to do things like making more food and baking with my girls, incorporating exercise and being diligent in my home business and personal growth and development. I am a bit apprehensive, as change is always a challenge. I am a bit uncertain how the schooling "at home" pieces will pan out and my working from home but I suppose we survived back in the spring so I think we can do it again!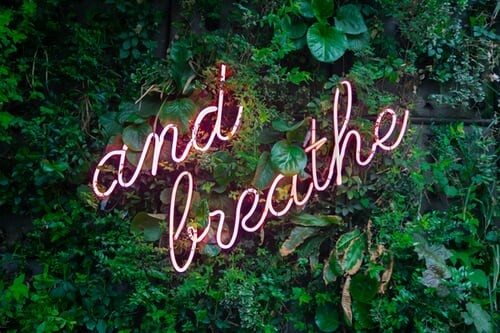 This fall, I have a number of goals. I have business goals, personal development goals, fitness and health goals and family goals. I have been working on a lot since this spring, as I have had time and opportunities to challenge myself. One of the areas I have been focusing on is Chiropractic. Not just the same ol' chiro... I had an atlas adjustment to attempt to help my headaches that I have had for years. (I had a concussion about 12 years ago and though headaches are "normal"...) I have since learned that many of my body aches and issues, as well as other issues like digestion, have been impacted by having my atlas out of wack! My right side of my body was overcompensating for the twist in my spine, thus creating some aches and pains in my back, hip, knees, neck and more. Since then, my sleep has improved like crazy (not getting up to pee 4 times a night is Ahhhmazing!) and my energy levels are increasing. My digestion was tested 6 months ago and I was not absorbing all the nutrients that I was taking in. Now, I am feeling better and better every day with the vitamin regime and with my spine being in better condition! Wow. It is nice that I am feeling more like myself and things are starting to feel more balanced.
I am also using some amazing supplements and oils to support my hormones and pain levels when those muscles act up. I am also working on massage to let these muscles release (from the long term tension of being out of alignment) and to look at emotional release.
Now THAT is a biggie. Emotions.
As a therapist, I focus on emotions. For other people.
Self care and doing the work myself has been a challenge. But oh so very necessary! I know my body is holding a lot- physically and emotionally. I am using the oils and a lot of mindfulness and conscious language training to work on my own emotional well being. In my mindset work, there is a lot of goal setting and business development that is another layer to my personal work. That is another challenge with change!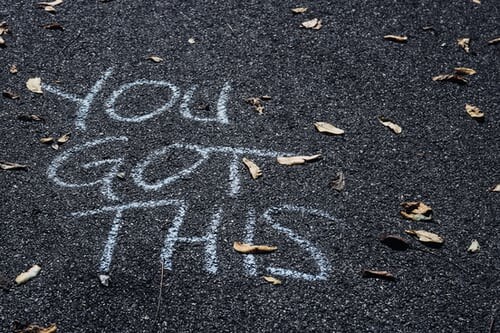 I am excited to share more and share regularly what my journey has been like between health and business and homeschooling in this new season! Be on the lookout for more from me and we can laugh, cry and grow together. <3
Happy Season of Growth
to us all as we embark this new adventure together!
We got this!
(P.S: I want to know! What are you most challenged with? DM me and let me know what you are focused on in this season of change!
Follow me on Instagram at @Jlabert for more the day to day on my journey.... See you there!)
Mar 18, 2020 11:46 AM Central
Judith C. Labert
Life is shut down. No school until at least the end of April. All appointments cancelled or rescheduled. I am working from home but lost half my caseload. I am grateful that my husband is staying busy but he is out "there" and runs a greater risk of being exposed.
I love finding humor in life. All the memes, yes! There are some amazing ones out there! But I know it is hard for people to think in realistic terms. The reality of finances and jobs and all being homeschooling parents are very real. Grieving the losses in our lives is always important. Whether we lose a person, an event is cancelled or just the temporary (we hope) loss of our freedoms, these are alllll things we can feel disappointed about and need to grieve.
My daughter is very social. She feels like she is going to die without her friends. She thrives on socialization. However many times she asks if she can go to the movies, the mall or hang out with friends, my answer has to be "no," despite it breaking my heart each time she asks. I am grateful for the social media connection (in small doses!) for her to stay somewhat connected.
My other daughter is content staying at home, playing Legos and crafting. She is active and has a LOT (I mean A. LOT!) of energy. She misses her friends but she is just fine being at home.
I am in the middle. I do better with routine and getting out of the house and having my work be NOT at home. I tend to have a "squirrel" mentality waaaaay too often and I struggle with the demands of life, running a house, working, kid requests or fighting, and now homeschooling and creating the routine that we all thrive in.
I also have health issues. Not too serious but they limit my activity and my functioning often. I want to be more active and engaged. Sometimes I need to sleep or curl up in a ball and distance myself from allll the things. Sometimes I need caffeine to function better. Sometimes I need the quiet. The un-busy.
And here we are. Busy, but in different ways. I am counting my blessings that we are ok. We have remained healthy (as far as we know) so far and we have all we (currently) need. We have little to be stressed about as far as many are concerned. But we, too, are grieving.
As a mental health practitioner, I encourage everyone to focus on developing the self. Learning how to sit in the quiet and the stillness. Pay attention to how you are feeling. REALLY feeling. Reach out if and when you are feeling all the feelings TOO much. It will likely come in waves.
Develop routine. Find what works for you to create the structure that is needed in your house. I know, there are things I know I need to do for ME and things I need for my KIDS. Finding that balance to keep everyone hopefully operating more peacefully and meeting the needs.
Develop new habits. We live in a normally hectic, crazy, busy world in which it rarely feels like things slow down. Yet here we are. It makes me think about our bodies- when we don't take breaks and care for ourselves, we crash. We get sick and cannot function anymore. We are forced to take the time we need to heal and recover. We are in the same place now, although on a large scale. This is a time to GROW. HEAL. REBUILD. What do you want to focus on?
Jobs are important. However, with many of us limited or out of work, most of us now have the time to invest in our families. We have the chance to build positive relationships. We have time to look at ourselves and how we function and what we are doing- we can evaluate and decide what changes we want or need to make as life eventually picks up. BEFORE the busy returns.
For me, this is a time to focus on loving my children better. Loving myself better, as I have struggled with self-care, resulting my currently health issues. I am ok with taking the time to heal. To look at ways that I can grow myself through reading all the books that I have NOT had time to read. To pray and grow in my faith. To build relationships, although they might look a bit different, in this season. To grow in my health as I have time to find the balance between activity and the rest that my body needs. To teach my children life lessons in the world, in self care, in mental health, in relationships and being intentional.
We all have limited days on this earth. My prayers are that you don't lose anyone you love from this pandemic but the odds are you will likely know someone. Maybe many someone's. Either way, learn how to live life better and more intentionally. Be kind to each other- this includes your own family! Be generous where you can be. Be flexible in this time and learn how to have grace for yourself and others. Reach out to others for what you need- homeschooling ideas, connection for those who desire the social piece, people who understand your stress and anxiety in this uncertain time, and PRAY. God is always with us. He desires us to seek Him. WE might learn something about Him or ourselves. There is no harm! When no one else is there, HE is.
Be still. Practice gratitude. Do all the things to stay healthy- mentally as well as physically. And, if needed, share the toilet paper. :)