Dec 30, 2020 03:50 PM Central
Judith C. Labert
Can you
EVEN
believe the end of this current year is upon us?!

And what a year it has been! With all it's ups and downs, twists and crazy turns, here we are. Getting ready to head into another year, filled with anticipation and honestly a little uncertainty about if the upcoming year will be much better than the present one.
Here is my plan. And I hope you will join me!
As an Oola Certified Life Coach, we talk about the 7 F's of Oola;

Fitness, Finance, Field, Family, Faith, Friends and Fun.

The goal is to focus on all 7 areas and look at what is balanced and what needs some strengthening. Creating goals in all 7 areas is ideal, but let's be honest- we often have some areas down and other areas need more attention!
I would recommend a goal in all 7 areas. As a matter of fact, I would strongly suggest
THREE
in all 7 areas. So, yes- 21 goals in all! Then I would recommend that you target your TOP 3-5 goals for the year. This focus might end up being primarily in one category or many.
How do you get started?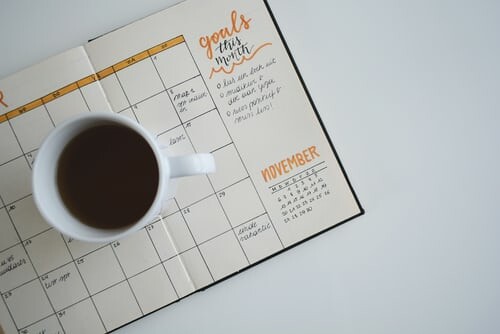 Grab a notebook and your favorite pen

Grab a coffee or tea or other tasty beverage

Find a time and space that allows you AT LEAST 20 minutes of solid focus time

If you are an oil user, grab Valor, Highest Potential, Frank or any other favorite oil that inspires you!

Sit for a few minutes, using oils and praying and/or reflecting.

DIVE IN!
One great tool you can use during your DIVE in time is HERE- a great paper version or HERE for a simple online tool. However, you will still need to go back to your notebook to
DREAM
and
DEFINE
your goals!!
Another great tool to continue on your plan is to create a
VISION
board. The vision board is a wonderful visual aid to remind us what our plan is! It can include both the shorter term and longer term goals to keep you on your plan! Vision boards can be updated often- I use a cork board with a fancy frame and pin my pictures on the board. Many will often use poster boards and will place these vision boards in an office or workspace that you will see it often!
I also LOVE having a
Focus Word
for each year. I will pray and comb over my goals to decide what word best sums up my needed focus for the upcoming year. It can be anything- Growth, Intention, Relationships, Debt-Free.... There are awesome word generators and ideas out "there" to choose from!
I have not completed my tasks for the new year just yet. But I do know that my target goals will be around my
health
. I am still on the path to recovery, and healing my body through food, exercise and increasing my water will most definitely be on my list! I will also be focused on being more consistent. With scheduling, posting, and my time- whether business, family or pleasure- as
self care
time and
FUN
are necessary for my healing as well!
I am learning how to show up more... be present with my people. My family, my follows and myself. I am trying to embrace my story that I have to tell.... the value that I provide. When I SHOW UP. My word will be around this concept, I am sure of it. I will be spending time with my oils and carving out a quiet space to pray and design my goals to make my 2021 intentional and fruitful, no matter what it throws out.
Trusting in God for my plan and that it will align for His glory in this upcoming year as I begin my own goal setting and reflecting.
Have you done your goals for the upcoming year? Tell me about them!
Do you pick a word for the year? If so, what is your word for 2021?
And if you need more in depth help with your goals, sign up for my coaching program
HERE
or contact me for more information! Sometimes we need a little extra to get things rolling. :)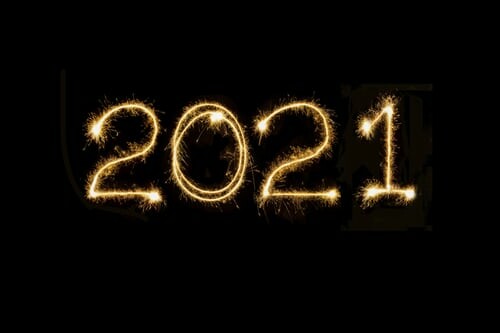 Cheers to 2021! Let's go into the New Year and conquer those goals!
Sep 2, 2020 06:24 PM Central
Judith C. Labert
Hi Friends!
It has been a bit since I have posted. Whew.... Summer and all the things of 2020 so far. It has definitely thrown me off schedule and I have felt out of sorts. How 'bout you?!
It is crazy to think we are in September. It often still feels like March to me. March is when life seemed to get crazy and time changed in weird ways! I am not sure if time has stood still or seemed to go by extra fast. I guess a little of both because here we are in September! (We are 114 days until Christmas! *gulp*)
As we enter this season of change, as fall always is, we are moving back into some normal routines. I have one kiddo attending school virtually. Having a schedule and expectations for the classes yet being away from the building and friends is different. Luckily, this kiddo of mine is self sufficient and a dedicated student so it is my hope that she will manage the routine well. My little one will attend a homeschooling academy 2 days a week and I will be supplementing her learning at home the other 3 (another *gulp*!) I am excited to have 2 days working in person (and having a break from my home and children) and opportunities to do things like making more food and baking with my girls, incorporating exercise and being diligent in my home business and personal growth and development. I am a bit apprehensive, as change is always a challenge. I am a bit uncertain how the schooling "at home" pieces will pan out and my working from home but I suppose we survived back in the spring so I think we can do it again!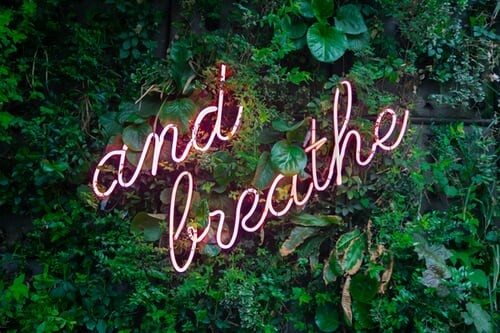 This fall, I have a number of goals. I have business goals, personal development goals, fitness and health goals and family goals. I have been working on a lot since this spring, as I have had time and opportunities to challenge myself. One of the areas I have been focusing on is Chiropractic. Not just the same ol' chiro... I had an atlas adjustment to attempt to help my headaches that I have had for years. (I had a concussion about 12 years ago and though headaches are "normal"...) I have since learned that many of my body aches and issues, as well as other issues like digestion, have been impacted by having my atlas out of wack! My right side of my body was overcompensating for the twist in my spine, thus creating some aches and pains in my back, hip, knees, neck and more. Since then, my sleep has improved like crazy (not getting up to pee 4 times a night is Ahhhmazing!) and my energy levels are increasing. My digestion was tested 6 months ago and I was not absorbing all the nutrients that I was taking in. Now, I am feeling better and better every day with the vitamin regime and with my spine being in better condition! Wow. It is nice that I am feeling more like myself and things are starting to feel more balanced.
I am also using some amazing supplements and oils to support my hormones and pain levels when those muscles act up. I am also working on massage to let these muscles release (from the long term tension of being out of alignment) and to look at emotional release.
Now THAT is a biggie. Emotions.
As a therapist, I focus on emotions. For other people.
Self care and doing the work myself has been a challenge. But oh so very necessary! I know my body is holding a lot- physically and emotionally. I am using the oils and a lot of mindfulness and conscious language training to work on my own emotional well being. In my mindset work, there is a lot of goal setting and business development that is another layer to my personal work. That is another challenge with change!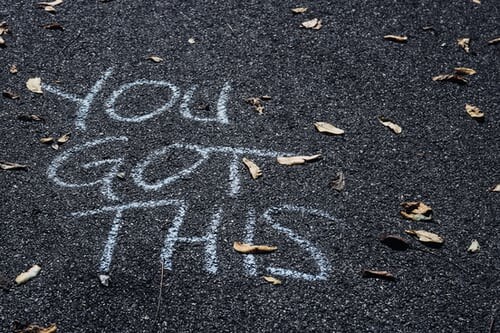 I am excited to share more and share regularly what my journey has been like between health and business and homeschooling in this new season! Be on the lookout for more from me and we can laugh, cry and grow together. <3
Happy Season of Growth
to us all as we embark this new adventure together!
We got this!
(P.S: I want to know! What are you most challenged with? DM me and let me know what you are focused on in this season of change!
Follow me on Instagram at @Jlabert for more the day to day on my journey.... See you there!)