Oct 24, 2021 12:54 PM Central
Judith C. Labert
2021, Absolute WIll, Book collaboration, EBook, emotional health, healing, mom life, my story, On a mission, Paperback, Prelaunch, tell your story, Wellness journey
Well, isn't this exciting?!
I never thought.... A published author! Yes. I can now officially call myself that!
I am in a business group and we talked about ways to share our story last fall, 2020. Some people were writing books while others were sharing their stories in different ways, as it applied to them and their business or goals. I had some inspiration early this year that maybe I would write my story and set the date for October 2021 for release.
Well, as we know, life gets busy and sometimes plans change. #reallife #momlife #lifehappens
It was around August that I remembered that goal and thought to myself "Well, I guess that is not going to happen this year!" Life as too busy to realistically set aside the time to make this goal a reality.
Then, I saw Jo talk about a book collaboration in our business group. I submitted my story, unsure if it fit with the collection she was creating but she was quick to include me in her collaboration. The coolest part- the release date: October 2021!
This simple shift reminded me how God works. We have goals and desires of our heart! We make plans but God directs our steps. It may not have been time to do a book. Maybe I needed to learn more about the process (and it has been a process and I have learned A LOT!). Maybe there is more I need to learn or ways I need to grow before I share "everything" of my story. Or maybe I don't need to tell my story in the way I first envisioned! However, my STORY is HERE.
In case you missed it, the EBook is dropping October 26. If you have already Pre-Ordered your copy, it will be dropping into your E-collection on the 26th! AND, I am thrilled to say that TODAY is THE DAY for the paperback! It has now been added to Amazon and you can get that paper copy now! Whoo hoo! Go get your paperback, EBook or BOTH
HERE!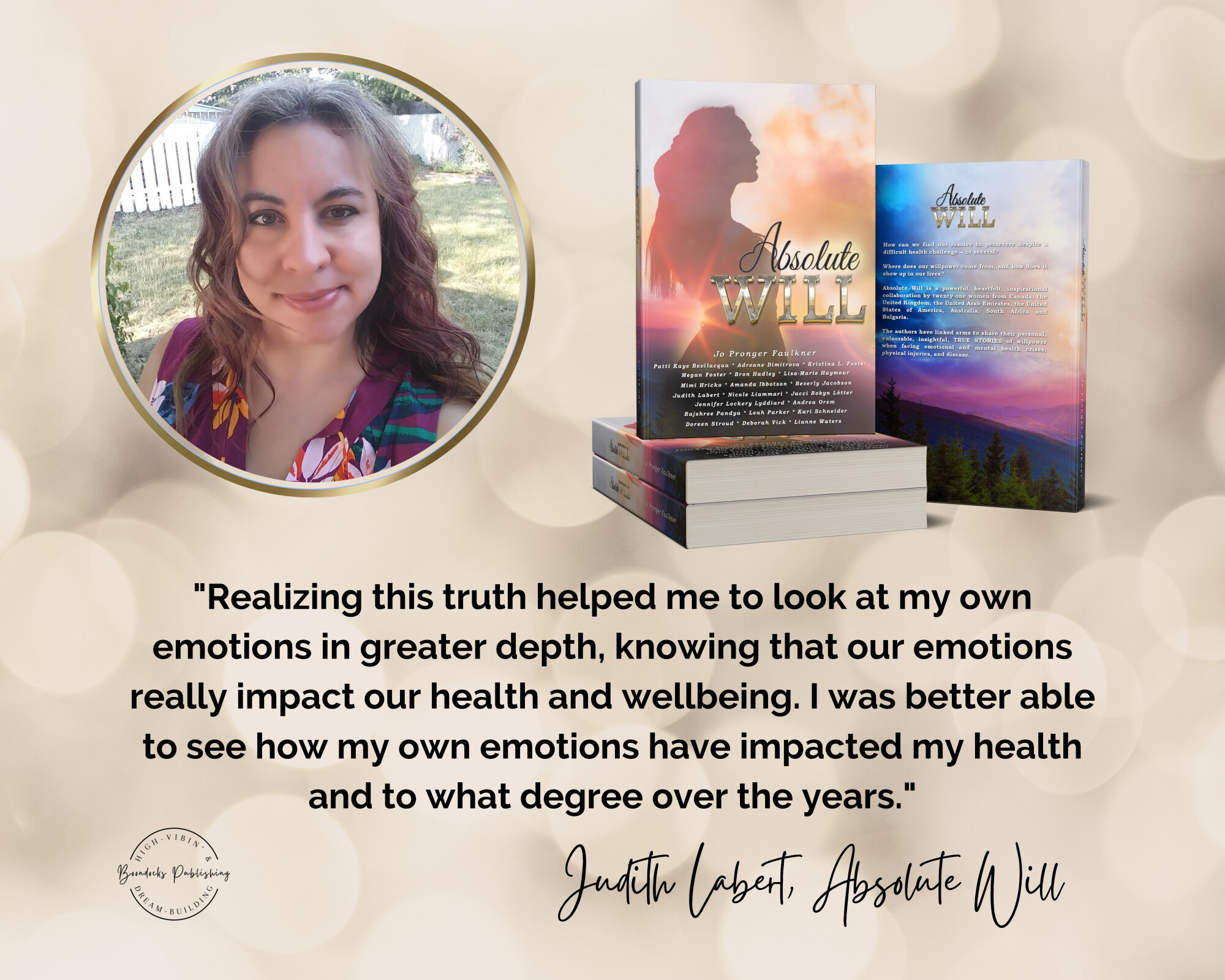 I would
LOVE
to hear your thoughts about the book. It is not just my story but a powerful collaboration of 21 stories of how we all had a physical, mental and/or emotional challenge that was overcome through our Absolute Will. I hope you will find these stories enlightening and inspiring and that you will share how this collaboration has impacted you after reading it.
Oh, and I would be delighted if you would share my link on your page to share this book with others that you think would be inspired or encouraged by these women.

And please drop your comments below as well! I would love to hear from you! <3