Balanced living starts with developing healthy daily habits. Here's how to get started!
Just as a house can't stand with only one column, our lives need balance to function properly. When everything is going great, it's easy to maintain that sense of equilibrium. However, when the busy, stress or anxiety creeps in, it can be difficult to find the same level of footing. The good news is, there are some simple things we can do every day to bring us back to center and live a more balanced life.
The first step is to develop healthy habits. Just like bad habits can quickly lead to an unhealthy lifestyle, good habits set the foundation for living a healthier life. A routine helps our bodies know when it's time to wind down and relax or when to get pumped up. It's important to establish both physical and mental wellness routines. For our physical health, regular exercise and eating nutritious meals are critical. To nourish our mental well-being, we need practices like meditation or journaling to quiet the mind and refocus our thoughts. Taking in nutrition through food and supplementation is equally important to adding in massages and finding quiet time in our lives.
When we make the commitment to balancing our lives, we set the stage for a more peaceful existence. We can't always control what happens to us, but we can control how we react and take care of ourselves. When anxiety strikes, remember that small steps lead to big changes. And with every healthy habit we create, we move one step closer to a more balanced life.
Here are 7 habits that I have implemented that help me daily.
Going to bed and waking up around the same time daily and creating habit to do both is sleep hygiene. There are always exceptions for a random wake-up or later-to-bed night, but in general, I stick to my routine. It helps me be more consistent and diligent with my time each day and be able to plan accordingly.
Every night, I stick to my routine of taking a warm shower and allow some down time with reading to settle down. I play binaural beats each night to fall asleep, picking a playlist that matches my need. (Fall asleep fast, calm anxiety, fight insomnia). I suggest calming tones or music as an easy way to help the brain calm at the end of the day. Find what you like and implement it.
Every day, we eat dinner together. If you aren't eating, you still come sit and hang out in my house. This time is set aside to check in and connect and make sure we see one another regularly and check in on our day. If you live alone or a meal with your family is not an option, I would suggest setting aside a regular time daily to call a friend or family member. Connection is critical.
4. Self Development time.
I have made it a habit to listen to a coach, mentor, speaker, or pastor regularly. If I cannot listen to something, I find something to read that will help me grow, whether the Bible or educational or inspiration. I have a lot of passions and interests so this learning time may be about a skill or education on a service or how someone else is doing business. OR it is personal. Listening to motivation that help ME and my mindset. Mindset is critical to all the things we do!
I am always aiming to be focused on God. When I am not, I know I need to be. Checking in and sharing my thoughts and desires through some form of prayer and/or journaling helps me be more grounded and present in my day. I attempt to start and end every day with a Godly reflection as well as throughout my day as I am able. It helps keep my pride from ruling and my patience from dwindling as fast. ;)
Making a list of the top 3 things that MUST get done each day helps me to prioritize my day. Some things are always there or can be easily moved from one day to the next. Some things require my attention or focus on a specific day. Maybe it is a bill that needs to be paid by a certain date or a stop that I need to make. Whatever it is, it allows me to better prepare for the day ahead. I personally like to create my list the night before so I can mentally prepare myself for the busy days or plan to do the extras if my day is more slow.
I am a gym nerd BUT that has been low on my priority list these last few years. However, while the gym is not always an option as easily as it used to be, there is always room for movement. Movement might look like dancing around your kitchen while making dinner. Marching while in the shower. Lunges or push-ups. Stretching. Taking a walk around the neighborhood. Riding a bike with the kids. Parking the car at the far end of the parking lot when you go shopping. Whatever you do, adding in more steps and movement to keep your body limber and healthy is a powerful thing. And, of course, lift things whenever you can! Muscle is good. :)
BONUS TIP:
My Favorite is GRATITUDE sprinkled in everywhere. Especially in the hard stuff. There is always something to be grateful for. I am constantly feeling grateful for the ways that my body works (even when something else isn't working like I want) and my family that is here (even when there is loss and missing the family that isn't). Gratitude goes a long way in finding joy in our life. And finding joy reduces stress. And routine and habits are easier to implement.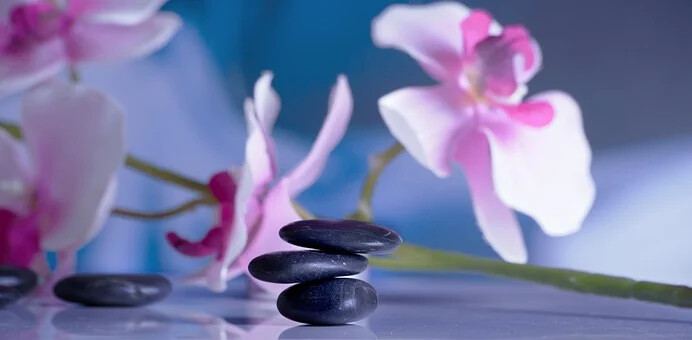 What are your favorites that help you have success in your day? Are there harder ones to implement regularly? Do you have a regular routine or more of the fly by the seat of your pants kinda person? Does it work for you? And how is your GRATITUDE? It comes easily for many but is a very difficult practice for others. Where are you? I wanna know! :)
This past weekend, I spend 3 days in an intensive training to be a
Certified Mental Wellness Coach

!
Whoo hoo!
For those of you who don't already know, I am a Licensed Professional Counselor in the sate of Oregon AND an Integrative Mental Health Practitioner. What that means is I have a fairly solid knowledge about other elements of health, such as the impact of stress, diet and exercise as well as spiritual and somatic pieces that all influence MENTAL HEALTH. Many of these areas overlap with physical health as well, as really- you cannot separate the 2! I have the ability to "prescribe" for my clients, looking at those holistic areas and recommending specific supplements or products as a part of the client's treatment plan.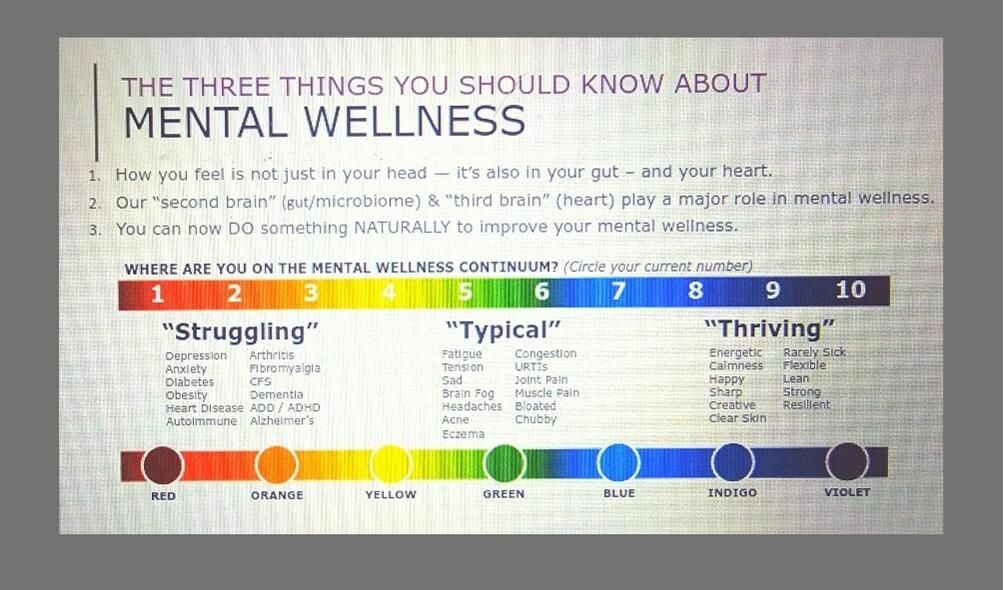 I LOVE this approach, as there are SO many pieces that are not looked at in our "health" care system. There are a lot of broken elements and many people don't find the answers they need because so many are only trained with a small lens of service. That may be fine in a specialized scope of practice or a very generalized way, but too many providers are looked at as an "expert" when really, their scope of knowledge is quite small.
I always find it alarming that our traditionally trained doctors only spend 1 day- ONE DAY- learning about nutrition as a part of their programs. ONE DAY to cover allllllll the options of "natural" remedies and how food and water, dehydration and more impact our health. So, it is no wonder we often become frustrated with our providers for their lack of knowledge or understanding!
I am THRILLED to be able to add this knowledge and more specific knowledge to my day to day clients as well as my coaching. I am a serious advocate for the natural whenever possible and, did you know? Almost ALL mental health disorders are NUTRITIONAL deficiencies!? So, depending on the lifestyle changes needed, MOST (if not ALL!) mental health issues can be limited or reduced completely through nutritional and lifestyle changes!
And, some, are super easy to implement!
I will share one trick with you...
That microbiome is responsible for the majority of the functioning of the systems in the body, INCLUDING

MENTAL HEALTH.
I encourage you to check out the Mental Health Assessment below to see how your microbiome is doing! And, if you are experiencing any symptoms of mental health (anxiety, depression, moodiness, etc.) and/or other symptoms like: brain fog, low energy, insomnia or sleep issues, bloating, digestive concerns, or anything else that is less than optimal, LET"S CHAT!
-->FOR THE MONTH OF MAY, I am offering a HUGE Special on my Mental Wellness Coaching!
My goal- to help YOU Feel AMAZING! So, if you take that assessment and see a number you are not happy with, let's chat! No obligation but if it is a good fit, I will be taking on FOUR Coaching clients for FREE. There will likely be a small fee for whatever supplements recommended but I am charging NOTHING for my services for THREE MONTHS! (Go google your savings and come back here to message me! ;) )
You need to be "IN" before the end of the month... and ready to OPTIMIZE your health!
ARE YOU READY TO LIVE YOUR BEST LIFE?!?! LET"S DO THIS TOGETHER!
#mentalhealthawarenessmonth #itsyourgut #mentalhealthmatters #liveyourbestlife #emotionsmatter #integrativementalhealth #lifecoaching #liveoola #MentalWellnessCoach