Jun 30, 2021 08:30 PM Central
Judith C. Labert
Can you believe it? As I type this, we are wrapping up June. Six months down, six months to go of 2021! Whew! Where does the time go?!
This season has been a whirlwind of wrapping up school, moving into summer, adjusting schedules and finding a new busy. Things never seem to slow down...
This season has also consisted of working on building out my side businesses- and turning them into full businesses! Still navigating all the pieces and it is sloooooow but steady. (Wins the race, though- right?!) It is busy, yet exciting and I am meeting a lot of fantastic people along the way! Between life coaching and therapy work, kid time, building out websites and more, things are not slowing down....
I find myself physically, mentally and emotionally exhausted in this season. It is a little like my somewhat recent "old" self that was struggling to feel well... My time of struggling to pull myself out of bed, feeling more easily exhausted than normal and a bit more "foggy" than I have in recent months. I believe it is the BUSY and the lack of self care for myself.
Let's talk Self Care for a minute. Wait. Self-care is also the OCEAN for me. So let's take a second and look at the view.....
#happyplace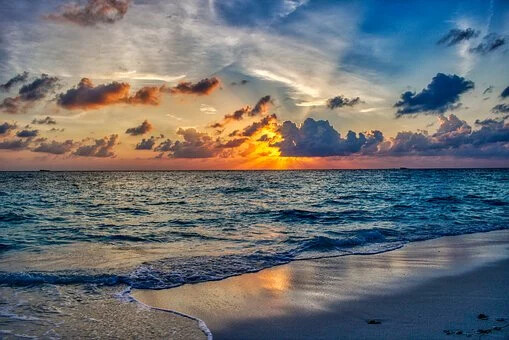 Self Care is NOT a bubble bath or just reading a book. It is doing the things that fill our cup. Help us feel restful and ready for what's to come. My favorite self care is sitting in my rocking chair and taking time to talk to people, watch a t.v. show, work on things that I feel inspired to, and working out at my own pace.
Self-care is critical in the busy for maintaining health. Stress creates an imbalance in our gut, which creates issues within the immune system-so the things we do for self care matter!
What are YOU doing for self-care? What are your favorite self-care tips in the midst of the busy? I want to know!