May 14, 2023 11:20 AM Central
Judith C. Labert
Hello there, my friends! It seems we are in a season of changes. Spring into summer. School ending and summer beginning. Weather and temperatures fluctuating. Is there ever a season that isn't filled with changes?
As a mental wellness coach, I often find myself reflecting on the seasons of change in both business and life. I am always looking at ways to stay in balance and adjust, whether it is for me personally or for my family or both. Sometimes it feels a bit daunting. Whether you're a business owner or simply navigating the ups and downs of daily life, it's important to remember that change is inevitable. That regular evaluation is important to help guide us through those seasons with less bumps in the road.
In this season, I am adjusting to having my oldest daughter graduating and changes in schooling with my youngest. Business decisions and health choices that require my attention. Sometimes it can be overwhelming, and that's where a holisitic approach can come in handy. I pride myself in utilizing the proven framework over and over again to navigate this changes and adjust accordingly in my own life. And let's not forget to find the humor in it all! Laughter truly is the best medicine, even when seasons of change are afoot. So let's grab a cup of tea, take a deep breath, and welcome the changes that life brings with open arms (and a few good laughs).
Apr 30, 2023 06:51 PM Central
Judith C. Labert
I sit here, on my comfy sofa as I reflect on today, this past week and already 4 months gone by.
There have been a lot of changes and challenges so far. Changes that stretch and tear more than I personally would care for. The challenges that force us to think outside the box. Develop our creativity and test our patience.
But, as always, it is a season.
This season is filled with random weather, beautiful blooming trees, crazy allergies and more wind than I prefer. It is less time on the patio, enjoying sunshine, and more time feeling cooped up in the house. It is a time that we feel less connected to other people and more connected as a family.
As we are hours away from moving into another month, a month filled with more busy and change, I personally will be the most challenged by it all. See, while my youngest hits double digits this month, my oldest will be graduating high school. Among the fun events and day to day life, both my girls will be challenging me as they are exerting their independence and growing. We are looking at different schools for them both next year. It is a shift that will require growth and expansion from us all.
I can be honest is saying that I am not sure I am quite ready for it all. The changes and different challenges that will come. I have been in the midst of my own season, a season of expansion and relearning that is emotionally exhausting and pushes my limits. It has been quite the journey! While it is a great place to be, it is hard. Isolating and confusing. I anticipate this new season to mimic this current one in many ways.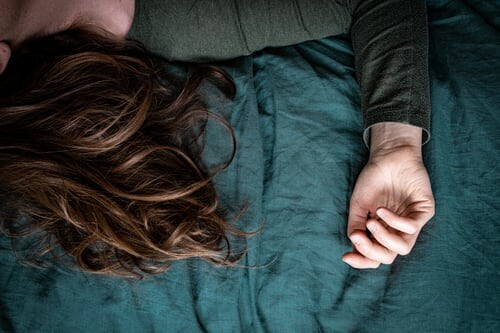 What is your biggest challenge moving forward into a new season?